Jury Acquits Man In Murder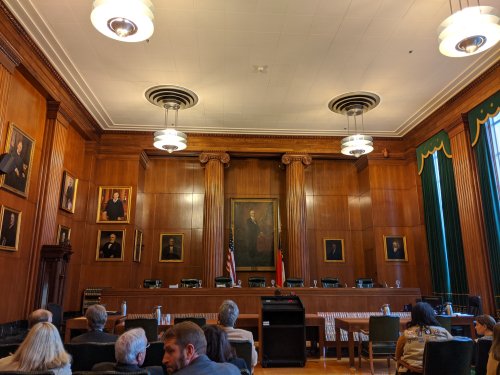 GREENSBORO — A man in custody for more than a year and a half in connection with a fatal shooting at a Greensboro pool hall was acquitted Friday of a first-degree murder charge.
It took a jury about three hours to determine that Tuong Nguyen, 24, did not kill 29-year-old Yjuen Kpor outside Phong's Billiards on
Superior Court Judge John O. Craig III asked sheriff's deputies if they could see to Nguyen's release from custody at the Guilford County jail Friday night.
Nguyen's attorney, Krispen Culbertson, said he believed the lack of consistency in the statements of eyewitnesses to the shooting most likely swayed the jury.
"I think that might have been decisive," he said.
Jurors left through a back hallway in the courthouse and could not be reached for comment Friday night.
The shooting occurred after a confrontation erupted at the pool hall at 2100 Patterson St. It's unclear what started the ruckus, though several people inside had had prior fights.
Prosecutors had contended that during the scuffle, Nguyen grabbed a gun from his friend Shannon Peeden before running outside and firing at Kpor and his brother Ypuen Kpor.
Ypuen Kpor was shot through the bicep into his right side. His brother was shot twice through the back and in the back of his leg.
"He was running away when the shooting began," said Ken Free, the Guilford assistant district attorney who prosecuted the case.
Yjuen Kpor was driven to Moses Cone Hospital, where he later died.
Nguyen left the area after the shooting and was arrested a few weeks later in Ohio. He waived extradition, was brought back to the county and remained in custody on a high bond while awaiting his trial.
After the shooting, police recovered one of the bullets that hit the victim, Free said. It was found in the car that was used to take the man to the hospital. Free said they connected the bullet to Peeden's gun after she later turned it in to police.
During closing arguments, Culbertson contended that the state's eyewitnesses — some of whom spoke little English — had changed their stories at trial to point the finger at Nguyen.
And others had fired shots that night, including the owner of the pool hall, he told the jury.
No one could be sure that Nguyen and not someone else had fired the fatal bullet, Culbertson said.
"We don't know what happened," he said.
Source: Greensboro.com News