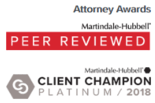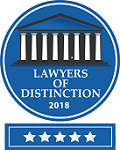 Reliable Child Custody Lawyers Greensboro NC
Who We Are
Culbertson & Associates has a highly effective attorney staff to take care of your legal issues with 60 years of combined legal experience. We believe in pursuing cases with good results being our goal.
What We Do
We specialize in family law, state and federal criminal law, business litigation, immigration, International child custody and abduction law. We have extensive experience in federal and state criminal cases including white collar crimes.
Where We Work
We have offices in Greensboro, North Carolina and serve most of the surrounding areas to meet your needs. We serve in North Carolina to represent you in State and Federal Criminal cases.
QUESTIONS ABOUT A LEGAL ISSUE? CLICK TO EMAIL
Professional Child Custody Lawyers in Greensboro North Carolina.
Looking For Greensboro Child custody lawyer in North Carolina?
Culbertson & Associates is your answer
with offices in Greensboro and Salisbury NC.
Our service area also includes Winston Salem, High Point, Burlington, Thomasville, Asheboro, Lexington, Kannapolis & Mooresville North Carolina.
My son and I have hired Mr. Culbertson for sever family matters, most current, child custody. Not only has he won ever case we brought to him but he has done it in a professional and timely manor. Thank you for your dedication and keeping us calm during the hard times but most of all…….Thank you for bring our little girl home!
I came to Mr.Culbertson in my time of need. He took time to speak with me and moved around his schedule so that he could represent me in court. I was nervous at first but Mr.Culbertson was smooth and calm. He looked like a movie-star compared to the other awkward behaving lawyers in ill-fitting suits. This guy knows the law, has a plan, and has the right attitude. I had to make a quick decision and if you're in that same situation I can assure you this is your guy. He is a winner.
There are details on my case that I will not discuss, but I will say that Culbertson & Associates did a great job on my civil matter. The time spent and commitment to my case was unbelievable. Before I had Culbertson to represent me the other lawyers I had didn't have my best interest and wanted me to sign and agree to things that I didn't agree with. Culbertson was very understanding and knows the laws very very well. His Associates in the office are very good as well and work just as hard as he does to get the job done. In the end I was very please with the ending of my case and the results of Culbertson. If you have any issue and need a lawyer I'M TELLING YOU TO CONTACT CULBERTSON AND ASSOCIATES!!!! EVEN TERRI IS AWESOME (SECRETARY)