KRISPEN CULBERTSON & TEAM. RESULTS ORIENTED REPRESENTATION IN COURT.
KRISPEN CULBERTSON
SENIOR PARTNER
Mr. Culbertson has 20+ years of legal experience and is a widely recognized Federal and State court litigator. He has achieved not guilty verdicts in three first degree murder jury trials, a rare and difficult accomplishment for a lawyer.
In addition, he has won several trials in Federal Court in North Carolina. He is one of the elite percentage of attorneys that has a case reported in Federal Law Reports — the large law books that contain the controlling federal case law of the United States, and one of his federal trials is mentioned in two separately published books. Mr. Culbertson practices appellate law on both State and Federal levels, and is a member of the Fourth Circuit Court of Appeals in Richmond, Virginia, where he has appeared in person in oral arguments four times.
He was educated in law at Wake Forest University in North Carolina and at Oxford University in England. Krispen Culbertson has handled over 3,000 cases in the Federal and State courts of North Carolina. Krispen has recently reoriented his practice to bring his trial experience to the area of International Family Law — with a special emphasis on International Child Custody and International Child Abduction, in which his trial skills invariably prove useful.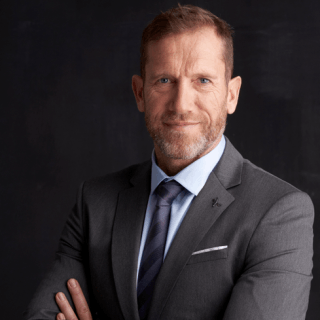 WILLIAM F. MAY
Associate Attorney
William May is a trial attorney with more than 30 years of legal experience in both civil and criminal law. He is a graduate of the University of North Carolina in Greensboro, North Carolina, and the Wake Forest University School of Law. He concentrates in civil litigation.
H. A. Patel
Associate Attorney
H. A. Patel, Attorney at Law, joined our firm in late 2017.  He is a graduate of University of North Carolina (Chapel Hill) and the Campbell University School of Law.  He holds a Juris Doctorate and is licensed to practice law in North Carolina.  While in law school, he was a finalist in the National Trial Competition (Spring 2015), and was awarded the Order of Old Kivett, an advocacy Award.  He is a member of the North Carolina State Bar, the North Carolina Bar Association, the American Bar Association and the International Bar Association.  His areas of practice with the Culbertson firm are family law litigation and corporate law.
In his career, Mr. Culbertson (with Mr. May's help) has accomplished the following:
Three favorable jury verdicts in Murder cases in State Court (generally viewed among lawyers as the most difficult kind of case to win in law)
Numerous favorable jury verdicts in civil cases in State Court
Favorable jury verdict in Federal Court (Federal Court is generally regarded as much more difficult to win a jury verdict than State Court)
Four appearances before the Federal Fourth Circuit Court of Appeals, with one case reported now as established caselaw in Federal Reports 3d. (One step below the Supreme Court of the United States.)
Favorable decisions obtained before the Appellate Courts of the State of North Carolina (the N.C. Court of Appeals and the Supreme Court of North Carolina)Example State Appellate Case In The News: Commissioner, Business Face 3 Lawsuits
Example State Appeal Case:
State vs. Palmer
EXPERIENCE THAT VERY FEW CAN MATCH
There are very few lawyers who have accomplished these things in a single career. It is a fact that the percentage of lawyers who have accomplished even two of these things together is extremely low, let alone all five. Mr. Culbertson does not believe there is any point to practicing law in State and Federal Court if a lawyer is not willing to take the "hits", and to refuse to compromise a client's best interests and needs.
My son and I have hired Mr. Culbertson for sever family matters, most current, child custody. Not only has he won ever case we brought to him but he has done it in a professional and timely manor. Thank you for your dedication and keeping us calm during the hard times but most of all…….Thank you for bring our little girl home!
I came to Mr.Culbertson in my time of need. He took time to speak with me and moved around his schedule so that he could represent me in court. I was nervous at first but Mr.Culbertson was smooth and calm. He looked like a movie-star compared to the other awkward behaving lawyers in ill-fitting suits. This guy knows the law, has a plan, and has the right attitude. I had to make a quick decision and if you're in that same situation I can assure you this is your guy. He is a winner.
There are details on my case that I will not discuss, but I will say that Culbertson & Associates did a great job on my civil matter. The time spent and commitment to my case was unbelievable. Before I had Culbertson to represent me the other lawyers I had didn't have my best interest and wanted me to sign and agree to things that I didn't agree with. Culbertson was very understanding and knows the laws very very well. His Associates in the office are very good as well and work just as hard as he does to get the job done. In the end I was very please with the ending of my case and the results of Culbertson. If you have any issue and need a lawyer I'M TELLING YOU TO CONTACT CULBERTSON AND ASSOCIATES!!!! EVEN TERRI IS AWESOME (SECRETARY)
QUESTIONS ABOUT A LEGAL ISSUE? CLICK TO EMAIL